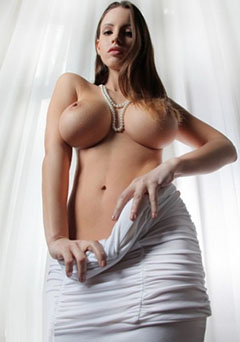 Hello, my sexy man!
I am very happy that you've decided to visit my profile. If you are interested in what you see, maybe we should meet in person? There is a lot more to me than just what you see in the picture.
My name is Rachel, but you can call me your baby, your honey, your pussy or, if you prefer, your Mistress. I am ready and eager to make all your wishes come true, no matter what they are. I wish for you to have the best time with me and I won't stop until you are satisfied. I am very persistent and hardworking, so you can always count on extra balls with me. You can cum as much as you want, all night long.
We can play many different sexy games. I am no stranger to backdoor pleasures and I am really great at giving head. My mouth never gets tired. You can also treat your friends to my services – we can arrange a real sexy party with multiple partner fun. I will even do BDSM if you are into it.
Pics 100% real! Come and meet me as soon as possible!
Ciao!